Composed and arranged by Max for the album Long Way Home, inspired by Max's guitar part in a 1988 Terra Incognita song by bassist Guy Carson.

"Guy was only in the band for a few turbulent months, but I always loved my guitar part, so I finally decided to make a stand-alone composition out of it!"

Copyright © Max Carmichael 2012.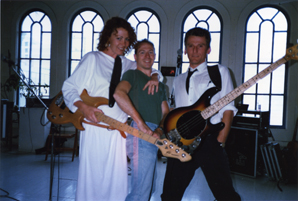 Katie, Max & Guy in 1988. Note the two bass guitars, part of our signature sound!