Genre
Experimental post-punk
History
San Francisco, 1981-1983
In Fall 1980, Max began composing experimental music using samples and primitive overdubbing between two cassette decks.
In February 1981, he invited an eclectic group of artist-musicians from San Francisco and CalArts to join him in a performance at San Francisco's legendary Club Foot, under the name Terra Incognita. The group rehearsed once in Max's basement studio, then performed three hour-long sets at Club Foot to an enthusiastic packed house (see the opening passage of Max's story Loft of Dreams).
A few months later, when Max and SF bandmates established the Terra Incognita loft, other locals joined the group, and they began a weekly practice of improvising and recording experimental music and performance art, occasionally rejoined by CalArts friends, and once making a road trip to CalArts.
Max recorded their twice-weekly 3-4 hour jam sessions at slow speed on a reel-to-reel deck to minimize the interruption of changing tapes. Between sessions, he edited the best parts of each tape, ultimately creating "best of" compilation cassettes from which the group selected the fragments they wanted to turn into compositions. They continued to work on these, re-recording and rehearsing them for live performance.
Their second public performance was the Financial District performance piece; their third was a concert at Laguna Honda County Home, a vast public nursing home and hospital complex founded in 1867.
The group dissolved in Spring 1982, but Max continued to record and occasionally perform with Jon Spayde through 1983.
Personnel
San Francisco contingent:
Max Klein (Carmichael): vocals, guitar, saxophone, banjo, keyboards, drum synth, samples

Jon Spayde: vocals, percussion

Gary Tanner: bass, vocals, keyboards

Mark Twohy: violin

Francesca Jackson: vocals, percussion

Scott Rankin: drums, bass, violin

Betsy Ayers: vocals

Clara Lusardi: drums

Tiare Ferrari: vocals
CalArts contingent:
Mark Norris: vocals, guitar, saxophone

Jim Dougherty: drums

Shana Larsen: vocals
Photos
Gary, Mark & Scott in the TI Loft
Mark in the TI Loft
Gary & Scott in the TI Financial District performance
Jon, Gary, Scott & Mark in the TI Financial District performance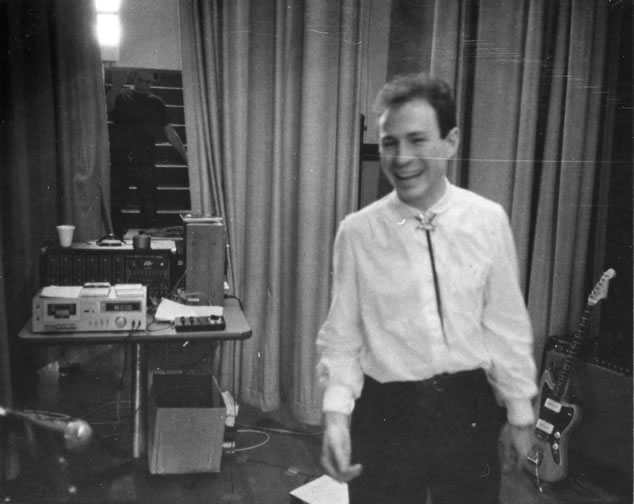 Max at the TI Laguna Honda County Home performance
Audience at the TI Laguna Honda County Home performance
Mark at the TI Laguna Honda County Home performance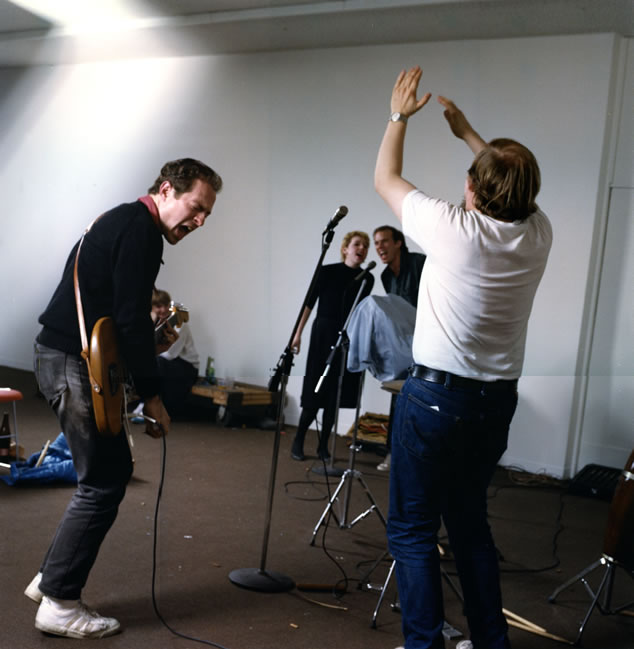 Max, Shana, Mark & Jon in TI at CalArts
Mark, Max & Jon in TI at CalArts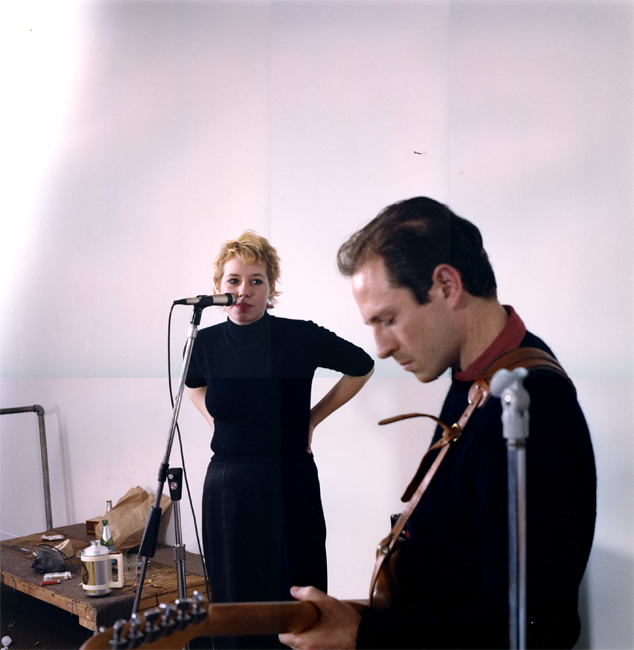 Shana & Max in TI at CalArts
Jon & Max in Music & Prophecy at the TI Loft