Composed by Max in 2013 for the album Lalaila, based on the 1981 Terra Incognita track, an improvisation by Betsy Ayers on voice, Gary Tanner on bass and Scott Rankin on drums.

Copyright © Max Carmichael 2013.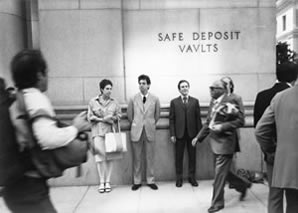 Betsy, Gary and Max in disguise during Terra Incognita's 1981 Financial District performance.