Composed by Max in 2013 for the album Lalaila, based on the 1981 Terra Incognita track "Last March", an improvisation by Max on saxophone and Scott Rankin on drums.

Copyright © Max Carmichael 2013.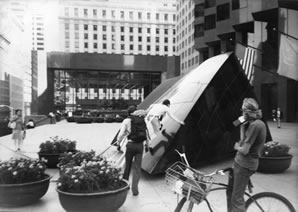 Scott triumphantly (and illegally) ascending the sculpture at Bank of America Plaza in the climax of Terra Incognita's 1981 Financial District performance.